Welcome to AppleJazz Music Store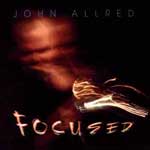 FOCUSED
John Allred
PRICE: $11.00

This is John Allred at his best. An absolutely astounding trombonist, John will take you on wonderful musical journeys with the aid of his refreshing and invigorating sidemen. As a composer, John also has marvelous contributions to the world of jazz. This trombonist might be summed up best by a quote from Don Sebesky:
"John Allred is a MONSTER! I haven't been so impressed with a trombone player since Carl Fontana. John plays the way I always wanted to, but didn't have the chops. He can be in my band anytime."
Beautifully recorded by Joe Smith, expertly mixed by Andy de Ganahl, and mastered by Grammy winner Bob Katz, this is an album you'll play over and over. Buy a couple extra copies for your friends who dig anything that's made by the best there is.
Musicians:
JOHN ALLRED trombone
RICHARD DREXLER piano
KELLY SILL bass
EDDIE METZ drums
REX WERTZ tenor sax
ORLANDO SANCHEZ percussion
LISA FERRIGNO violin
JOHN KATALENIC synth strings
Record Label: AppleJazz Records
Catalog # AJCD0062
Produced by Charlie Bertini
Recorded March 29 & 30, 1997
at PARC Studios, Altamonte Springs, FL